Project Dashboard
A Design Exercise Work Piece
Project Goal
Design Project Dashboard "Home" Screen UI
Challenge & Requirements
Addressing different user needs from Executive, Design&Development Lead, Project Manager to Designers and Developer in the dashboard
Time
November, 2018
Role
UI Designer
Tools
Pen & Paper & Post it, Sketch
PROCESS
1.1 - Requirements analysis
1.2 - Exemplars and references
2.1 - Information architecture
2.2 - Wireframes
3.1 - Mood board
3.2 - User interface design
Simple analysis based on requirements:
Design Questions
How to layout active projects

For active projects, what Information should be included, how to present it in a way that's direct and clear?

What kind of charts/visualization to represent project Health

What should be included in notifications
References
I searched a lot of exemplars for project layout, project health. Below are some of the exemplars that I mainly draw inspirations from.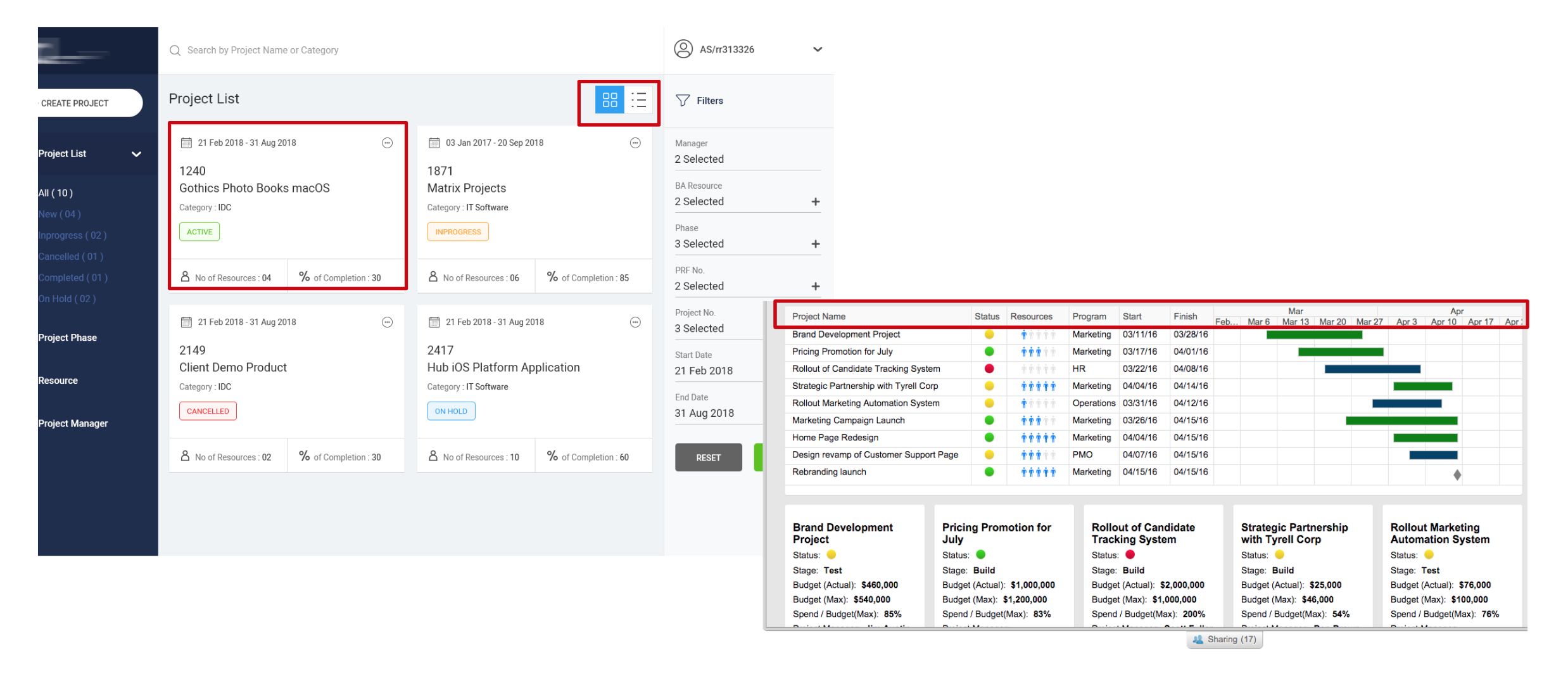 Information Architecture
The Sitemap is mainly based on user requirements.
Wireframe
1. General Layout
I tried 3 different layouts to maximize the space for information.
The Active Projects area is the main focus for all personas, and using a grid view makes it more efficient and direct.
2. Single Project View wireframe iterations
I started with putting as much information in it as possible, and do subtraction, only leave essential information on it.
2 —> 3 Using font size, font color, icons and tags to differentiate levels of information.
Mood board
Keywords: Clean, Focused, Efficient, Productive, Creative, Well-designed
User Interface Design Iterations
Major iterations: 1. Clean and Plain color —> 2. Using Color block to separate different elements —> 3. Adding Gradient to add vibrations —> 4. Removed color stripe for healthy active projects on the left side, based on the feedback from reviewers that the color block is not friendly to color blind users, and not consistent with the project Health Color